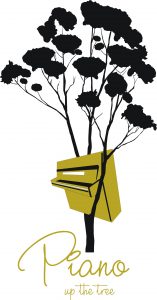 INTRODUCING OUR ALL NEW PIANO UP THE TREE RESTAURANT, A NEW AND EXCITING DINING EXPERIENCE FOR CLERMONT.
DAILY CHANGING BLACKBOARD MENU AS WELL AS ALL YOUR ALL TIME FAVOURITES.
OPEN TO THE PUBLIC WEDNESDAY TO SATURDAY (OTHER DAYS FOR LARGE GROUPS BY PRIOR ARRANGEMENT)
LICENSED AND BYO (WINE ONLY $5 CORKAGE)
MONTHLY SPECIAL DEALS
Ask Us About This Month's Specials!
Phone the Peppercorn Restaurant to book 4983 1033 




The Peppercorn Motel is Clermont's Premium Dining Experience
 Our International Chef uses only the finest quality local ingredients to create the culinary delights that our restaurant is famous for!
Sit back and enjoy our a-la-carte service in pleasant surroundings.
Our extensive menu includes daily specials and the Chef's specialty  hand made desserts.
 Be sure to try one of our superb wines from our extensive wine selection, including bottles imported from France and Italy as well as a great selection of wines from regional Australian wineries.
We also offer a great choice of icy cold beers and a well stocked spirits bar.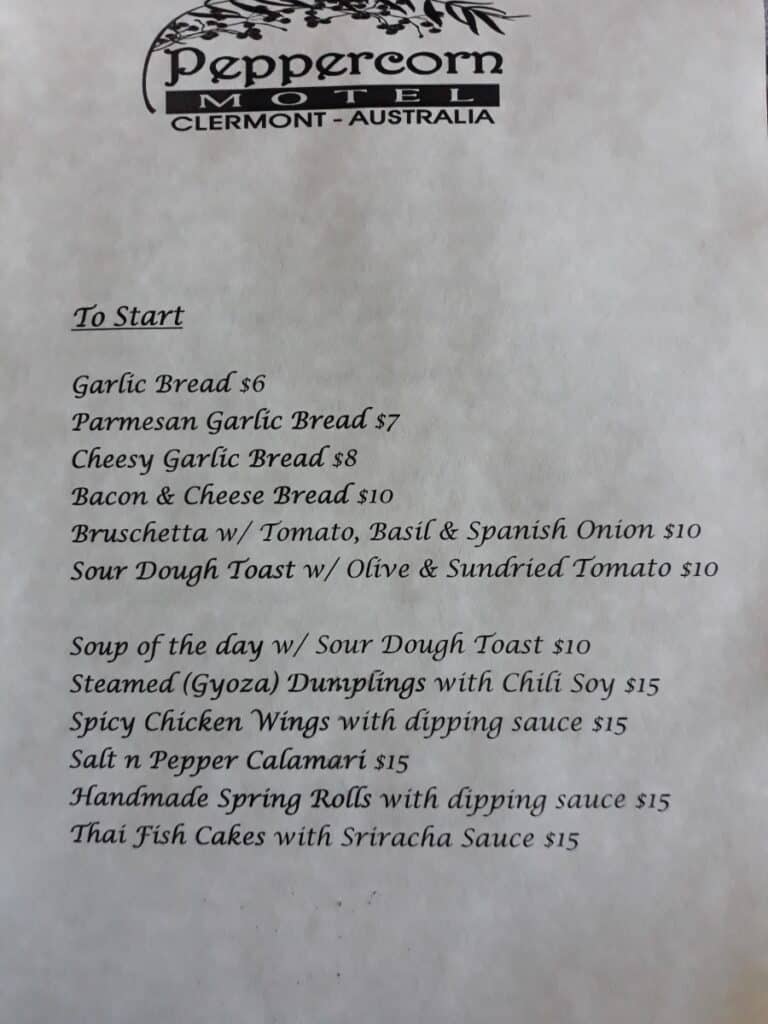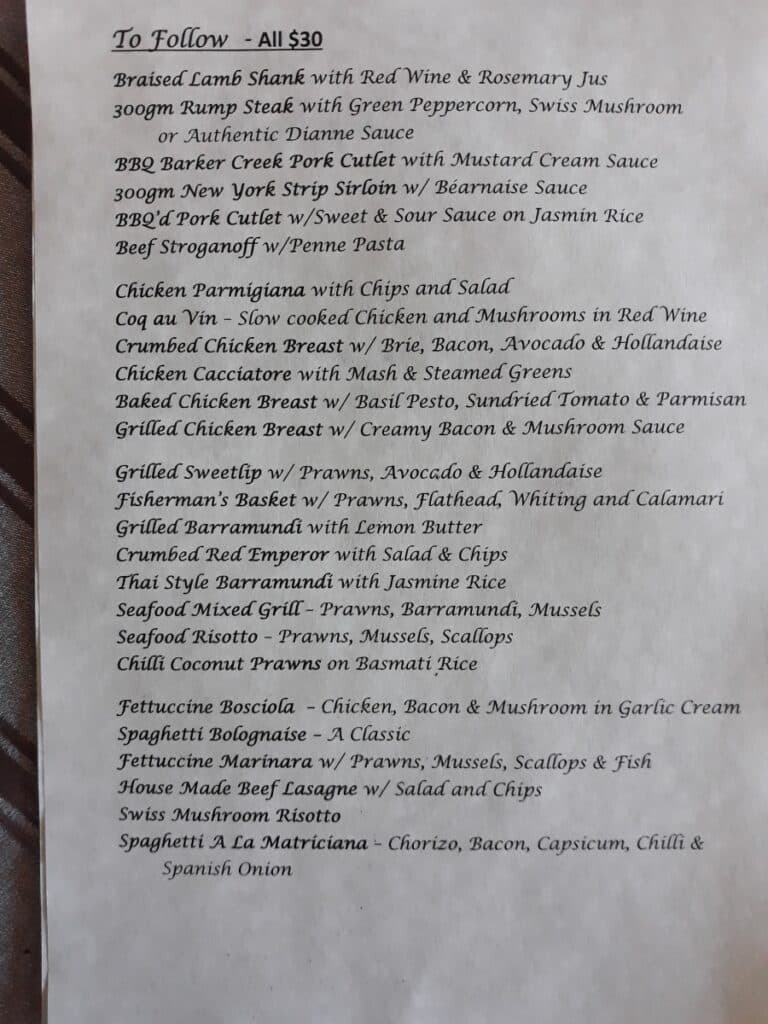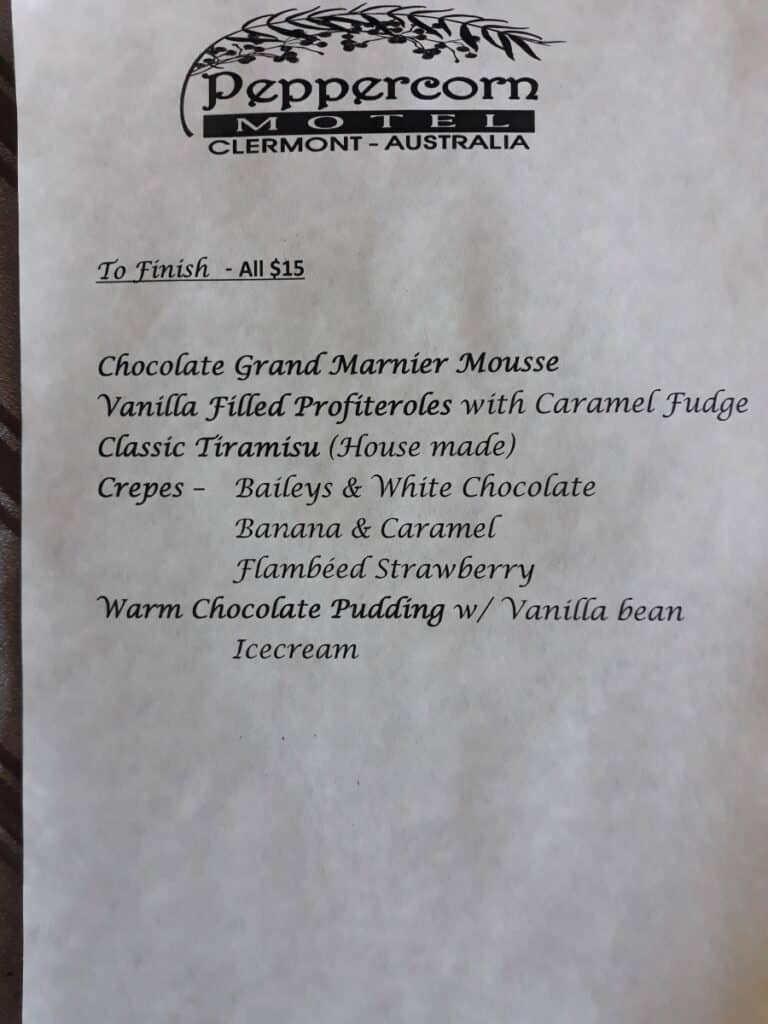 Street Address:
51-53 Capricorn St, Clermont QLD 4721
Postal Address: PO Box 450, Clermont, 4721
Phone: (07) 4983 1033 Fax (07) 4983 1679
Reservations Email – peppres@bigpond.net.au